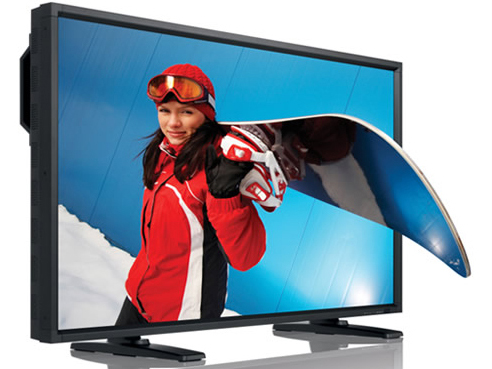 Nissho Electronics Corporation (Headquarters: Chuo-ku, Tokyo, President: Kawaradani Hazime Susumu, followed by Electro JCCI), Inc., a company specializing in visualization Enujishi group companies (Headquarters: Chuo-ku, Tokyo, Representative Director President: 和由 Suwa, below, NGC) is, Dimenco Displays BV (Headquarters: Holland, CEO: Bas Ploeger, below, Dimenco) today will begin selling high-performance business autostereoscopic displays.

Than in NGC 2006 Royal Philips Electronics NV (NYSE: Netherlands, below, PHILIPS) was doing the selling autostereoscopic displays. Its display is a proprietary format "2D + Depth" is evaluated with high video quality, has the more than 200 sales in Japan. Recently, PHILIPS Dimenco succeeded more products and intellectual property agreements NGC agency has now decided to market the latest autostereoscopic displays. The display brightness was higher than its previous assessment of PHILIPS, to significantly improve the viewing angle. Thus, NGC has "PureColor, PureContrast, PureBrightness" can now stand autostereoscopic solutions for use in a wide range of applications has been achieved. In addition, we also sell through Nissho Electro.

NGC has made deployment of digital signage business in recent years, the future, 2D 3D not only will we offer more high-impact visual environment is also mixed. This year, Dimenco 52-inch autostereoscopic display system 100, aims to sell about 100 million yen.

Stereoscopic imaging technology for consumer film and television, game console, has already become common in mobile devices. The NGC Dimenco with, we will be developing high-quality solid solutions 行Ubeku the axis of the autostereoscopic display. In addition to the initial model 52-inch autostereoscopic displays, playing content as software for making free stereo plug CG, DirectX Visualizer (main game can be viewed in real time), OpenGLVisualizer (real-time display software mainly scientific) provides. The method of 3D video glasses "2D + Depth" has also developed software to convert formats in real time autostereoscopic displays will support a number of stereoscopic environment.

NGC will be held at Makuhari Messe from June 10 through June 08 of this product, "Dejitarusainejijapan 2011" will be held at Tokyo Big Sight from June 24 through June 22 and "3D & Virtual Reality Expo" will be displayed along with the latest content.
Prices (excluding tax)

Open Price (£ 1.7 million market value preferred) $20,820
---
Newer news items:
Older news items:
---