Earlier in the year, iPONT 3D made the news after installing a 65" Tridelity autostereo screen in a Walkabout pub in Covent Garden London to show how their stereo to autostereo conversion software could work, in real time, with the Sky 3D feed of the UEFA Champions League final.

During IBC, iPONT 3D has joined SES Astra to give IBC attendees the chance to view the system in action on a 42" glasses free 3D screen displaying a real time converted feed from the ASTRA 3D demo channel.
Speaking to IBC Euro Media Special 2011, iPONT Global Director Tamas Vahl said ""We are absolutely thrilled to be partnering with SES Astra… This year iPONT has participated in a number of 'live' without glasses 3DTV sports trials including the Champions League Final, Wimbledon men's final and Haye verses Klitschko fight, where the technology has come under scrutiny and judgement. We have learned much from those experiences, about both the technology and 3D broadcast content and believe our latest product generation will be a watershed moment for glasses-free 3DTV's)
Speaking to 3D Focus TV, Tamas Vahl said the company plans to launch larger scale trials to generate further feedback and hopes to get the technology installed in TV sets or STBs.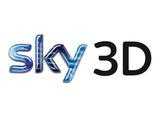 ""Our goal is to have this included into a TV set because conversion should be done at the home – this makes it relatively simple for the broadcasters because they don't have to change anything…We are completely screen independent."
Unlike small systems such as the LG Optimus 3D smartphone and Nintendo 3DS, which are designed for individual viewing, larger displays require additional viewpoints for multi person viewing. The challenge is to recreate those view points in real time so content does not need to be reshot with multiple cameras, of which iPONT aims to do.
Other than real time conversion, iPONT 3D also offer a 2D to autostereo 3D conversion service but their focus right now is to strengthen its relationships with TV manufacturers and broadcasters for its real time solution.
Watch the full 3D Focus TV iPONT interview here ...
---
Newer news items:
Older news items:
---