Monday, 14 November 2011 12:53
Bino is a video player with the following main features:
Bino currently works on GNU/Linux, FreeBSD, Mac OS X, and Windows. It uses the following libraries:
Bino is free software, licensed under the terms of the GNU GPL version 3 or later.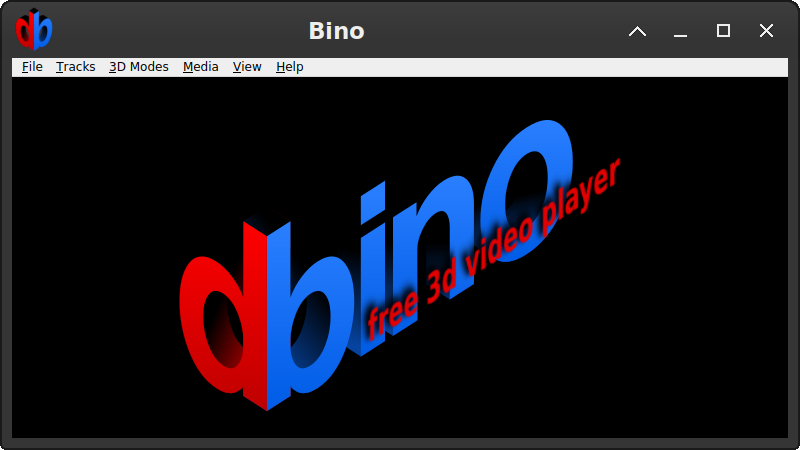 Savannah
Mailing list
Bug tracker
The Bino bug tracker keeps track of both open bugs and ideas for new features.
Please submit all bugs reports, feature requests, and patches to this tracker.
Maintainer
Supported input formats (modern formats can be autodetected):
Monoscopic (2D) video
Left and right view in separate video streams and/or files
Left and right view side by side (optionally with half width)
Left and right view on top of each other (optionally with half height)
Left and right view in alternating rows
Supported output formats:
Anaglyph red-cyan glasses (this works with every display)
Bino uses the high-quality Dubois method to produce anaglyph images. This gives far better results than the usual full-color and half-color methods.
Left and right view side by side (used by some 3D displays)
Left and right view on top of each other (used by some 3D displays)
Left and right view in alternating rows or columns (used by some 3D displays)
OpenGL quad-buffered stereo (only available with some graphics cards)
---
Newer news items:
Older news items:
---