About the Project: THE SCIENSE
The Catlin Seaview Survey aims to carry out the first comprehensive study to document the composition and health of coral reefs on the Great Barrier Reef and Coral Sea across an unprecedented depth range (0-100m).  There are three components to the Catlin Seaview Survey:
1) The shallow reef survey will involve photographing the reef in full 360 degree panoramic vision on an unprecedented scale using specially developed cameras. These images will be analysed automatically using image recognition software creating an incredibly rich broad scale baseline for scientific analysis from locations along the entire length of the 2300km reef. The visual baseline will be made freely available through Google, for scientists all around the world to study.
2) The deep reef survey looks into the effects of climate change on one of the least known ecosystems on the planet – the deep-water reefs or mesophotic coral ecosystems (between 30-100m).  It will provide a comprehensive study of the health composition and biodiversity of the deepwater reefs on the Great Barrier Reef as well as experimentally assess their susceptibility to increased temperature and climate change.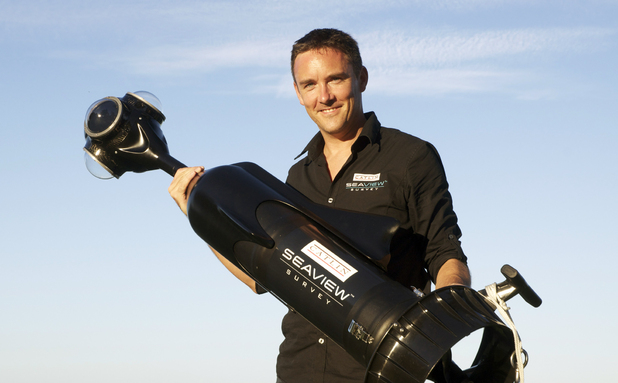 3) The third component of the survey is the mega fauna survey.  This is led by Emmy award winning cinematographer and shark researcher Richard Fitzpatrick. We're going to be tagging and tracking manta rays, turtles and tiger sharks using satellite tags and tracking their movements live in relation to oceanographic data. This is a really important study as there are almost no comprehensive studies that have examined how large animals are changing their distributions in response to rapidly warming seas.
Professor Ove Hoegh-Guldberg is the chief scientist on the project and is overseeing all three components.