Thursday, 14 June 2012 15:00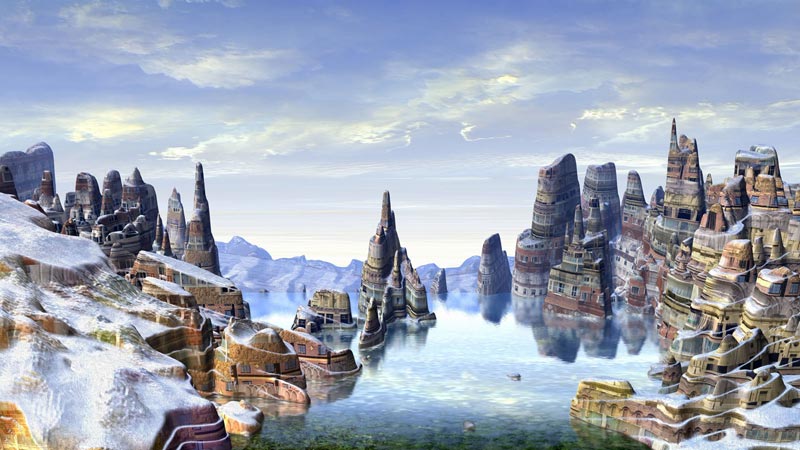 San Base Studio is an international contemporary art and design studio creating abstract, psychedelic and surrealistic digital art for TV and interior design applications.

Canadian artist San Base is a pioneer of a new medium of art that utilizes the classical elements of painting, while harnessing the power of computer technology to bring two drastically different disciplines together.

Dynamic Paintings are composed of abstract images in a state of perpetual transformation. The overall idea of the painting remains unchanged, while the computer introduces infinite variations.

Dynamic Paintings can be made to specification in DVD, Blu-Ray, and Print or by a proprietary hardware addition.
About the Artist:
San Base is a Canadian artist, born in Russia. Since early childhood, he showed an aptitude toward arts, and at the age of 12 he was accepted into a Fine Arts school. Soon after, he discovered another passion - the mathematics. As an admirer of both art and science, he faced a tough decision as an adolescent - to accept an offer to Surikov Academy of Fine Arts (one of the most prominent art schools in Russia) or to go to a technical university. In the end, he selected a program in applied science and graduated as a cybernetics engineer, but he never gave up painting.

He moved to the Ukraine and excelled in his as a programmer. Meanwhile, San Base dedicated all of his free time to painting and perfected his artist skills. In the early 90s, Base invented the concept of Dynamic Painting by combining his two strengths - programmers skills and love of art. He immigrated to Canada in the mid 90s and over the last decade he perfected the technology behind Dynamic Paintings. And now, brilliant results of his genius work can finally be discovered in galleries throughout the world.
ABOUT THIS DISC



3D content is still relatively limited, there is not enough variety in 3D content on the market that is able to showcase and deliver the true potential of 3D TV's.

We made our disc with this in mind, meaning we are confident that this product will display full advantage of a 3D TV and will significantly raise awareness and involvement with 3D products.

The quality of our content is far superior to anything currently existing on the market today, and we are confident that it isn't like anything you've ever seen before.
If you have a 3D TV, you must have this disc!


Total duration: 75 min. Price: $24.95

ORDER NOW






------ comment below -------

-------
---
Newer news items:
Older news items:
---